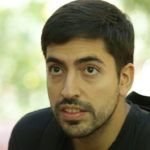 Jonathan Cohen
Institutional Management Coordinator - Hogar LeDor VaDor
I would like to highlight the "DIRECTORS Kaplan Fellows @LEATID" program the value of the diversity of experiences of each fellow, the content, the network that is formed from a space that consolidates relationships between the participants, and the knowledge of each community in if you.
Some of my main learnings are the adaptability that must be had when managing so that the strategy sets the course but does not limit the action; the importance of monitoring programs or services with the variables impact on the mission and economic / financial and the importance of teamwork in innovative frameworks, respecting the particularities of each one (participatory leadership).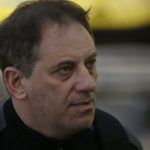 Alejandro Abramovich
Executive Director - Hebraica Peru
"DIRECTORS Kaplan Fellows @LEATID" allowed me to incorporate theory and content into a management job that I have been doing for more than 20 years. The program offers the possibility of nourishing you with leadership and management tools, where each of the participants develops the ability to become those tools, perfecting them according to the needs of each role.
Among the most positive aspects, I could highlight the networking generated in the study and work spaces, where we meet professionals from different institutional fields, each one becoming a source of learning and teaching. The content on organization and project strategy led me together with my executive committee to reformulate the institutional Mission and Vision to an almost re-founding point of the Organization. The governance approach in social organizations is a fundamental component for the work of the Executive Directorate, who must coordinate and accompany the work of the volunteer leaders, and also of the salaried collaborators of the institution.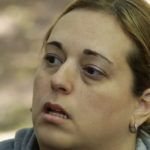 Raquel Markus
Coordinator of Cultural activities - Club Hebraica Caracas
The "DIRECTORS Kaplan Fellows @LEATID" program has given me the opportunity to meet and challenge myself, overcoming my personal fears and insecurities to learn, experiment, interact and continue my growth as a person and as a professional in an accelerated way. I am learning ways of thinking, feeling and living very different from those that exist in my community and in my environment, which enriches my horizons and opens my possibilities and expectations. It has been a true enrichment, growth and learning experience.
Having the possibility of meeting other people with other ways of seeing life, with their own unique and particular views of the world, with their unique ways of thinking and feeling, is a way to grow, leaving the comfort zone. Among the different lessons I can highlight the experience of sharing, interacting, learning and growing together with professionals from different countries of the continent. It is a unique opportunity to expand your own vision of the world and of yourself.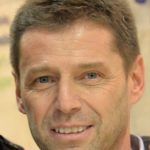 Gustavo Weich
School Principal at Scholem Aleijem School
I listened to, saw, learnt and shared experiences that helped me grow and make important decisions from an institutional and professional viewpoint. It was a very important space for the reinforcement of my role in professional management.
I can recall many interesting lessons and topics that contributed to my professional training. I can mention fundraising, negotiation, leadership models, human resources management—for both professionals and lay leaders—, organizations as systems, management professionalization.
Particularly, one of the topics from which I incorporated many tools was during the process of developing funding, since I needed to dedicate a great part of my task to it during my early years in management. I delved into this matter and, undoubtedly, I could take the first steps starting from the concepts learnt in DIRECTORES.
Management professionalization in each of the organization's role has always been a permanent work model in the institution.
The professional role and the lay leader-professional relationship is another aspect of constant application in the management I carry forward in the organization.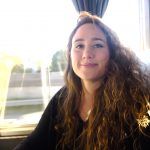 Joana Hidal
Member of the Deliverative Council – Hebraica, San Pablo, Brazil
Firstly, thanks to topics related to gender issues and the freedom to speak openly about this matter within the Jewish community.
Secondly, because we used methodologies and new technologies, such as Open Space World Café, for sharing collective knowledge, which certainly enriches the exchange of ideas.
I take with me increased security to be able to use these technologies in our institutions.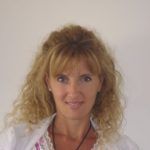 Valeria Judith Nahmías
School Principal at Beth School Jewish School in the City of Buenos Aires, Argentina.
I am an educator and I participated on behalf of my school, which has given me its support in this training and production space.
I was touched when I saw how our Maccabean colleagues of Mexico, Uruguay, Paraguay, Chile and Argentina got amazed, and praised and valued all the things they saw and shared.
I participated in work spaces, where dilemmas and problems where put forward to be addressed by all the communities, all with the same focus. Jointly, ideas and networked action plans were set forth, which are already shown in meetings and contacts that are happening between the different participants and the communities.
I saw our professionals, who were stimulated and full of motivation, putting forward meetings, new ideas and taking steps for the sake of improvements and contributions that can be implemented in sister communities and receiving from them at the same time, nourishing one another.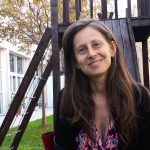 DEBORA ROSENBERG
Lamroth Hakol – Director of Education
While I was listening to different speakers, I came up with ideas to implement in my community. Furthermore, it helped me to identify what my community can offer others and vice versa. Not until we meet and speak face to face with the ones responsible for other spaces can we realize what is going on and learn about other realities. A meeting like this makes exchange possible.